16th 2006f January, 2006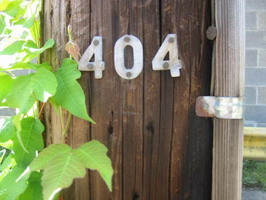 404 – The page cannot be found is a well known term around the net and for the one that is not accustomed with the term it means that the address you typed doesn't exist according to the serving server. The page itself is actually generated by the server so you can put anything you want there – if you're running your own server that is.
One of my favourite 404's are Cannot find Intelligence which at a first glance looks completely normal, but spend a minute or two to actually read the text. Quiet funny actually.
Other interesting 404's are this one or this collection or do a google for 404 images.
This one is also a bit funny.

Have you got any favourites yourself?
Leave a Reply
You must be logged in to post a comment.
20 queries. 0.074 seconds
print_pg_navigation() ?> Home
---