1st 2006f March, 2006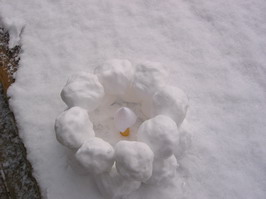 Build another ring of snow balls on top of the first one. Carefully try to push the ring together but don't use more then a little force. Press to hard and all of it will collapse. We don't want that.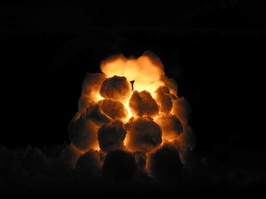 Wait until it gets dark and lit 'em up! You would think that the heat from the candle would make the whole construction to collapse but that doesn't happen. What does happen though is that the top balls melt on the inside but as it's (hopefully) freezing the cold keeps the majority of the snow ball frozen.
To light one of these I usually use a candle lighter, you know one of those with a long tube. Just stick it in through a gap between the balls and flip the protective paper off then you can light it.
Leave a Reply
You must be logged in to post a comment.
22 queries. 0.711 seconds
print_pg_navigation() ?> Home
---